KNCV feliciteert Sjaak Neefjes en Jan van Hest met het ontvangen van de Spinozapremie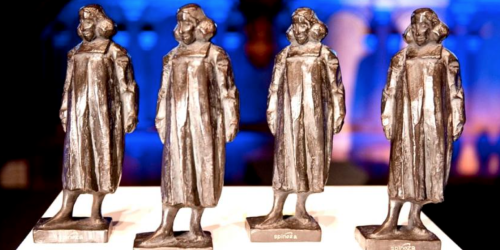 Monday 22 June 2020

12:20
KNCV-leden prof. dr. ir. Jan van Hest en prof. dr. Sjaak Neefjes ontvangen dit jaar de Spinozapremie, tezamen met prof. Dr. Nynke Dekker en prof. Dr. Pauline Kleingeld.
NWO kent de NWO-Spinozapremies jaarlijks toe aan drie of vier in Nederlandse toponderzoekers. Het is zowel een eerbewijs als een onderzoeksbeurs: de laureaten krijgen elk 2,5 miljoen euro te besteden aan wetenschappelijk onderzoek.
Jan van Hest is hoogleraar Bio-organische Chemie aan de Technische Universiteit Eindhoven. Van Hest werkt op het snijvlak van polymeerchemie en biomedische wetenschappen. De chemicus ontwerpt en maakt nieuwe materialen en katalytische processen die kunstmatig gemaakte moleculen combineren met biologische componenten. Daarmee ontwikkelt van Hest bijvoorbeeld nano-medicijnen en kunstmatige cellen en organellen.
Sjaak Neefjes is hoogleraar Chemische Immunologie aan de Universiteit Leiden en het Leids Universitair Medisch Centrum. In zijn onderzoeken combineert hij inzichten uit de chemie, celbiologie, immunologie en biochemie. Zo onderzoekt hij met zijn groep bijvoorbeeld hoe bacteriën in staat zijn om kanker te veroorzaken, of probeert hij beter te begrijpen hoe anti-kankermedicijnen precies werken.