Prize for best presentation at CHAINS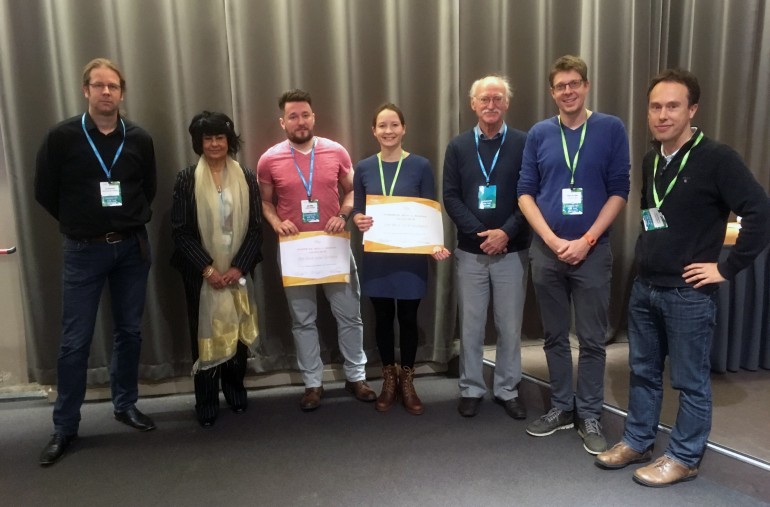 NVBMB Bert L. Schram award 2018

This year four young scientists received the Dr. Bert L. Schram Award for the best lecture in the field of biochemistry and/or molecular biology during CHAINS 2018. Selected by an NVBMB jury, the winners received a certificate and a cash prize sponsored by the ESCOM Science Foundation.
The first prize (€400) went to Valentina Arkhipova (pictured, RUG, Guskov Lab) for her presentation "Light-triggered blockers in studies of glutamate transporters".
Second prize (€300) was for Tao Cui (TUD, Joo Lab) for his work on "Gliding mode allows Argonaute to bypass cellular obstacles during target search".
Two third prizes (€200) were awarded to Lauren Nicol (VU, Croce Lab) for "Non-photochemical quenching without LHCII" and Jan Vilim (pictured, UvA, Mutti Lab) for "Catalytic promiscuity of galactose oxidase: a mild synthesis of nitriles from alcohols, air, ammonia".