Student Member Activities
We would like to introduce you to Young NVBMB, a collaboration between various study associations and the NVBMB.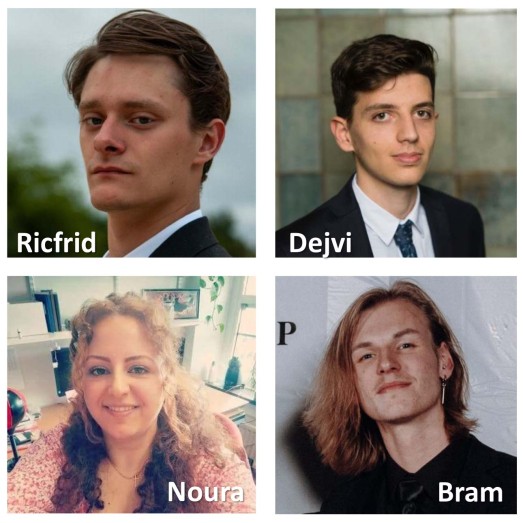 The current Young NVBMB Board members are:
Bram Boon – MSc. Student Groningen
Noura Faraj – PhD Student Groningen
Dejvid Veizaj – PhD Student Rotterdam
Ricfrid van der Marel – MSc. Student Utrecht
We are a group life science students from all over the Netherlands. We will, perhaps together with you, further develop Young NVBMB in order to create a broader network for the younger generations involved in biochemistry and molecular biology. We would like to work with as broad a representation of students as possible, so if you are a Bachelor, Master or PhD student, please contact us and we will see what we can do together!
The NVBMB is partnering with student organizations in the field of Biochemistry and Molecular Biology in the Netherlands.
NVBMB founded young NVBMB consists of a collaboration between study associations from all over the Netherlands (e.g. GLV Idun, SV Mens, ULSV Amino, CODON, and SvBMT Protagoras).
Please check this page for updates on activities organized for and by our young members. Recent lunch lectures organized by the study association of Biomedical Engineering Protagorasin in collaboration with the NVBMB:
Stan Brouns on April 29, 2021: 'How bacteria defend themselves against viruses'
Dirk Jan Slotboom on June 1, 2021: 'Mechanisms of vitamin uptake'
On December 8, 2021 at 6:30 pm Prof. Luc Brunsveld will give a lecture entitled 'Chemical Biology - from fundamental research to biotech start-up' This will take place in Utrecht and be streamed live to various Dutch universities.