Grants for international internships

The Nora Baart Stichting (NBS) has awarded travel grants to three students:
Mariëlle van Grinsven (University of Utrecht) will visit the Whitehead Institute for Biomedical Research Massachusetts Institute of Technology (Cambridge, USA). Her research question addresses locking away the lysosomal nutrient supply of pancreatic cancer cells.
Floortje van Oosten (Selective Medical Master, Utrecht University) will be supported to visit the Sol Goldman Pancreatic Cancer Research Center at Johns Hopkins (Baltimore, USA). She will determine the molecular characteristics of pathological complete response in pancreatic cancer and the corresponding residual-disease free survival.
Julie Verhoef (Molecular Mechanisms of Diseases, Radboud University) will leave for the Walter and Eliza Hall Institute of Medical Research (Parkville Victoria, Australia). She will investigate the export of virulence factors from red blood cells that have been infected with Plasmodium falciparum parasites.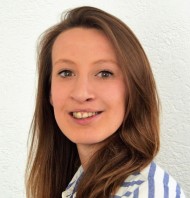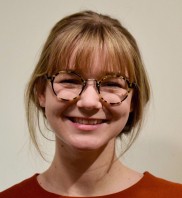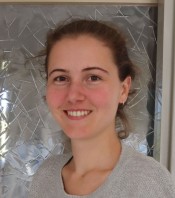 Previous recent travel grants from the Nora Baart Stichting:
Femke Groenveld (Cancer, Stem Cells and Developmental Biology, Utrecht University) will visit Boston Children's Hospital and Harvard Medical School, Boston (MA), USA, to study the recruitment of T cells to melanoma.
Henriette van Beijnum (Molecular Life Sciences, Wageningen University) will be supported to perform research in the Cancer Epigenetics Laboratory, The Francis Crick Institute, London, England. She will study the regulation of histone H1.0 in cancer stem cells.
Bente Somsen (Biomedical Engineering, Technical University Eindhoven) will leave for the MIT Department of Chemistry, Cambridge, USA. She will try to discover drugs using alternative modulation of nuclear receptor activity, taking advantage of stabilization of protein-protein interactions.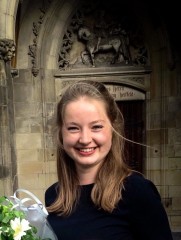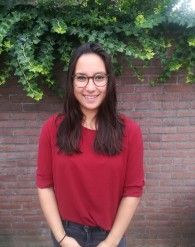 Travel grants for master students to perform research internships abroad (the applicant must be a member of the NVBMB):

- The Nora Baart Stichting (NBS) offers travel grants for master students in the medically oriented molecular life sciences who wish to do their second research internship abroad. Master students in the medically oriented molecular life sciences, who plan to perform their second internship abroad, may apply for financial support to cover travel expenses and extra costs of living to a total amount of maximally € 2000 (intercontinental) or € 1500 (Europe).
More information on how to apply can be found here.
- The Federation of European Biochemical Societies (FEBS) also offers summer travel grants for students wishing to gain research experience in a lab in another FEBS memberstate.
For more information see here.