2021 NVBMB fall meeting (online) State of the art Microscopy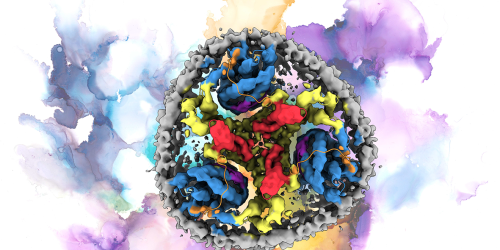 Tuesday 28 September 2021

13:00
The 2021 Netherlands Society for Biochemistry and Molecular Biology (NVBMB) fall symposium will be held online on Nov 18 from 1-5 pm.

The symposium will cover State of the art microscopy techniques and applications.
The program will cover state of the art microscopy techniques and applications, including super-resolution, 3D cryoEM and correlative methods.The NVBMB prize winners will give a presentation about their work.
Cristina Paulino

Shooting with electrons to unravel the mechanism of membrane transporters

Thom Sharp

Combining synthetic and structural biology to understand and control the human immune system
Other confirmed speakers are:
Kaspar Locher, ETH Zurich (CH)

Cryo-EM studies of human drug and lipid transporters

Ben Engel, Helmholtz Pioneer Campus Munich (DE)


Exploring the molecular architecture of organelles with in situ cryo-electron tomography

Sander van Kasteren, University of Leiden (NL)

Chemical Immunology – Imaging and Quantifying Weak Interactions in the Immune System

Paul Verkade (Bristol, UK)

How your biological question drives the correlative microscopy approach
he full program will posted shortly on our web site.
Registration for this meeting is mandatory but free of charge. You can register using this Zoom link