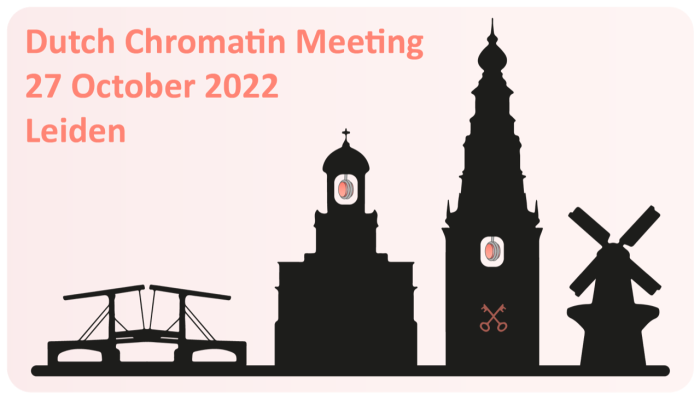 Dear members of the Dutch Chromatin Platform and others interested in chromatin,
We are delighted to invite you to the 19th Dutch Chromatin Meeting on 27 October 2022 in Leiden at the Leiden University Medical Centre. The main goal of this meeting is to provide a platform for the exchange of ideas and knowledge and to foster scientific interaction and cooperation between the various Dutch research groups studying chromatin structure and function. Hence, we very much hope that we can meet many of you again in person!
The attendance of this meeting is free-of-charge. Nonetheless, registration is required (please use the 'Register now!' link to access the registration page).
We are very pleased to have a great lineup of international and national invited speakers covering various aspects of chromatin biology (Nico Thomä, Ana Pombo, Fred van Leeuwen; see also the preliminary programme).
We encourage PhD students, postdocs and starting PI's to submit abstracts for short oral or poster presentations (submission deadline 12 September 2022 extended to 19 september 2022). You need to upload your abstract during the registration procedure.
We are very much looking forward to welcome you all in Leiden!
The organizing committee,
Haico van Attikum, Remus Dame, Martijn Luijsterburg and John van Noort