Structural Biology: Recent advances
Friday, May 12, 2023
Van Swinderen Huys, Oude Boteringestraat 19, 9712 GC Groningen
The meeting is free of charge for members of the NVBMB or KNCV.
The fee for non-members is € 10,-.
Registration before May 1st is required. As the number of places available is limited, it is recommended to register as soon as possible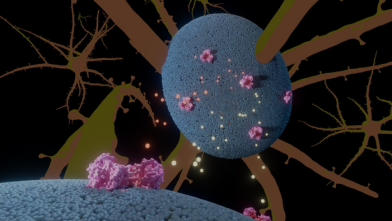 The Structural Biology Platform was established in 2023 to bring together scientists in The Netherlands who share a passion for structural biology. The platform aims to enhance exchange of knowledge, sharing new ideas and create a sense of community. This year's NVBMB spring symposium is dedicated to the Dutch Structural Biology community and will provide the Structural Biology Platform kick-off.