Westenbrink prize for Dr. João Medeiros Silva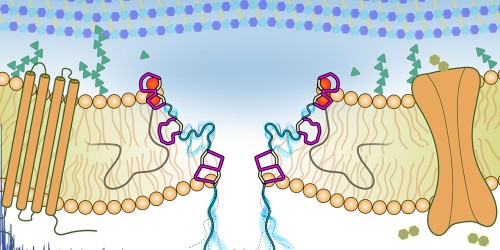 Tuesday 10 November 2020

09:03
The H.G.K. Westenbrink prize 2019-2020 has been awarded to Dr. João Medeiros Silva for his thesis entitled "Towards the physiologically relevant state with high-resolution solid-state NMR".
Dr. João Medeiros Silva developed an innovative method by integrating state-of-the-art solid-state NMR with 1H detection and high field dynamic nuclear polarization (DNP). This makes it possible to accurately determine the structure of complex transmembrane domains under physiological conditions. The research, for which bacterial membranes were used, also provides insight into how the local cellular environment affects the binding of antibiotics. This method elucidated the mechanism of action of teixobactin, one of the most promising new antibiotics. "This very original research has resulted in a thesis of exceptionally high quality," said the jury. The research was conducted at the Bijvoet Centre for Biomolecular Research at the University of Utrecht under the supervision of Dr. Markus Weingarth (promotor: Prof. dr. Marc Baldus).
The prize will be awarded during the NVBMB spring symposium on March 31, 2021. More information on the H.G.K. Westenbrink prize can be found here.